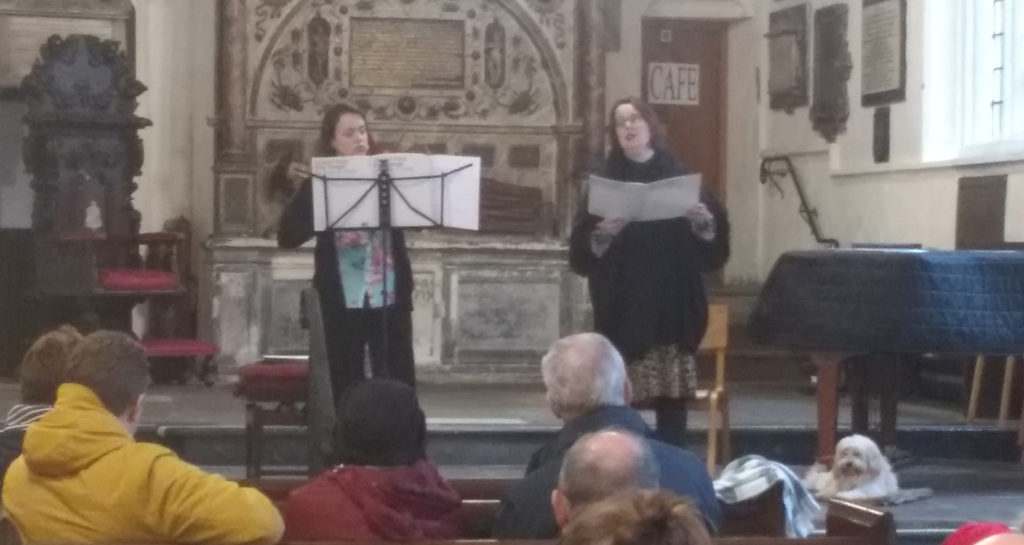 Today's lunchtime recital by Fuga gave us two firsts for the Recital Series: a singer accompanied by a violin rather than by the piano, and a dog on the stage!
The first is easier to explain – there is a very small, but hugely wonderful, repertoire for voice and violin and as Amelia (Goodall, the violinist) explained it is possibly inter-related: Holst inspired Rebecca Clarke, who inspired Vaughan Williams.
Molly the dog came about because Jenna (Brown, our mezzo soloist) wasn't able to leave her at home, or find anybody to dogsit. However, Molly behaved impeccably. She might even become a regular fixture of Fuga concerts.
Many thanks to all the audience members who braved the rain and cold to come to today's concert – we hope that you enjoyed it as much as we did!