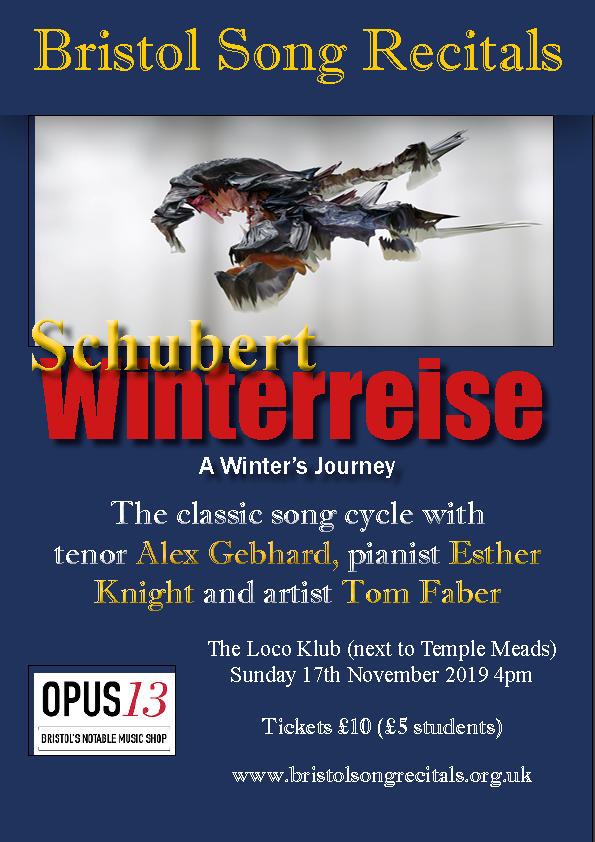 We've just launched a new version of the poster for our Winterreise recital in a few weeks' time. As well as all the information you'll need for the recital, it also features artwork by award-winning Tom Faber, who is putting together the exciting visual display which will accompany Alex Gebhard (tenor) and Esther Knight (piano) as they perform Schubert's masterpiece.
The 24 songs of the cycle will be brought to life with the live projections of Tom's work using the remarkable spaces of the Loco Klub.
This recital will be a truly new way of looking at Schubert's songs, and at song cycles in general. Make sure that you come along on 17th November!